Does Your DIY Website Need A Remodel?
Supercharge Your Website & Unleash It's Hidden Potential To Become Your BEST Source Of Awesome New Clients
My easy to follow online course teaches contractors how to supercharge their website so they can smoke the competition.  Learn proven tactics and strategies you can implement quickly without a pricey web developer, and with zero technical knowledge to sky-rocket your websites effectiveness and attract awesome new clients.
Does Your Contracting Company Suffer From Any Of The Following Problems?
You built your website yourself and are frustrated with your lack of results?
You've been taken advantage of by low-cost, unprofessional web developers?
Your competitors website out-ranks your website in search engines?
Your competitors are getting jobs from their website that you never had a crack at?
You're embarrassed by your old or outdated looking website?
Your website doesn't reflect the quality of work you're capable of?
You go weeks or months without getting leads through your website?
You rely on lead generation sides like HomeAdvisor or Angie's List for leads?
My name is Carl Sorensen
and I help contractors and tradespeople get better quality prospects and land more of the most profitable jobs from their website and digital marketing.  If you're currently
 struggling with any of the above problems you've just found a training and education program that can give you an edge over your local competitors.
Here's What Some Of My Clients Say...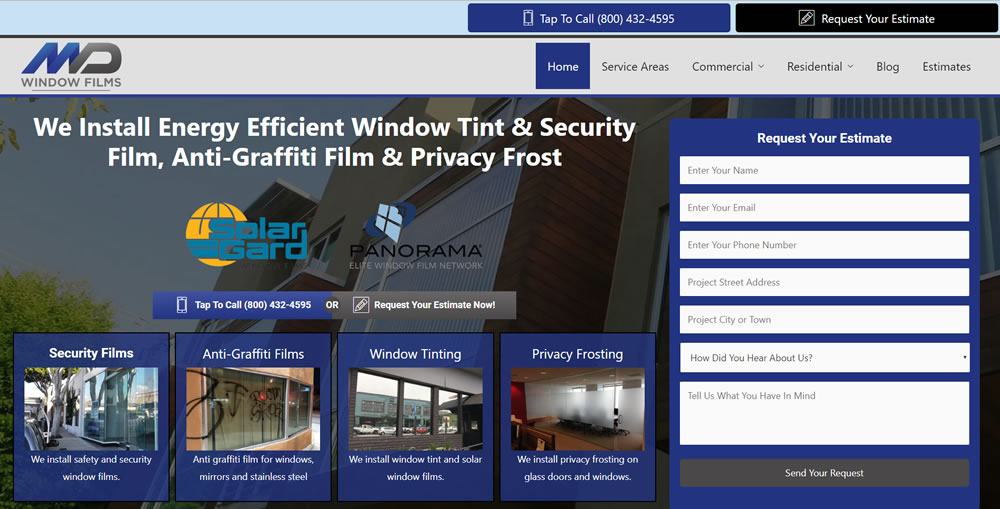 "Carl the owner of Sites4Contractors is extremely knowledgeable. Great communication all the way through the site building process. Pricing is very competitive and we received our first lead from the new site within the first 24 hours live! I would recommend Sites4Contractors to any contractor, family or friends."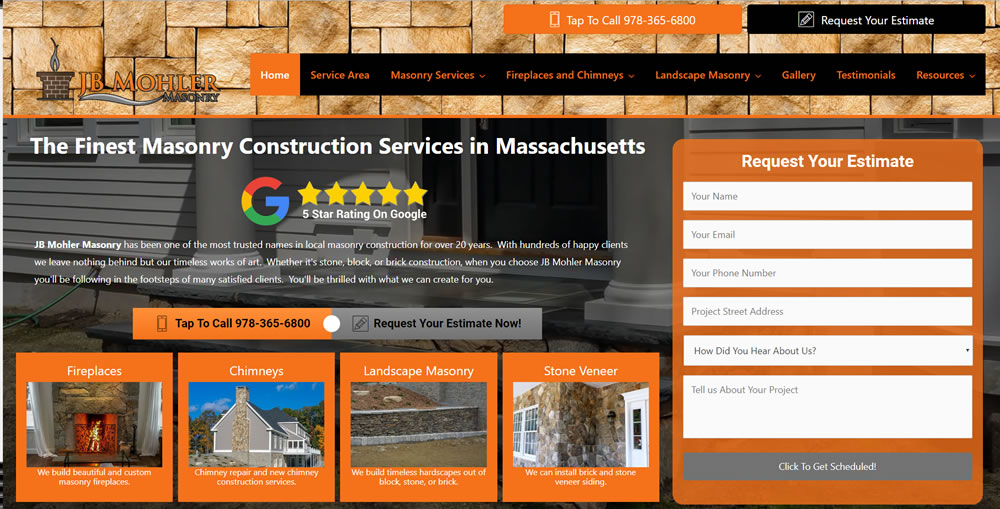 "I've known Carl @ sites4contractors for several years and he's built us two sites now that perform above expectations! My website generates hundreds of leads a year, allowing me to be a bit more selective on the work we do. Highly recommend!"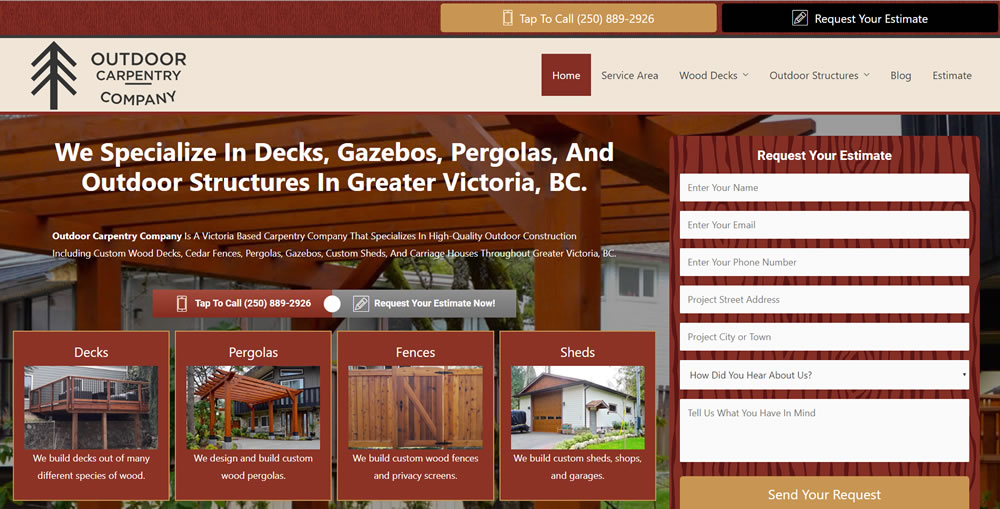 "If you are doing market research and trying to decide who to build your site to drive work in, stop looking now. Hire Carl. This is 4th site I have had built now and we have wasted precious time and money until we found Sites4Contractors. Don't hire anyone else. The only problem now is finding time to look at all the leads and hire more capable employees. I would recommend hiring a good crew then contacting them."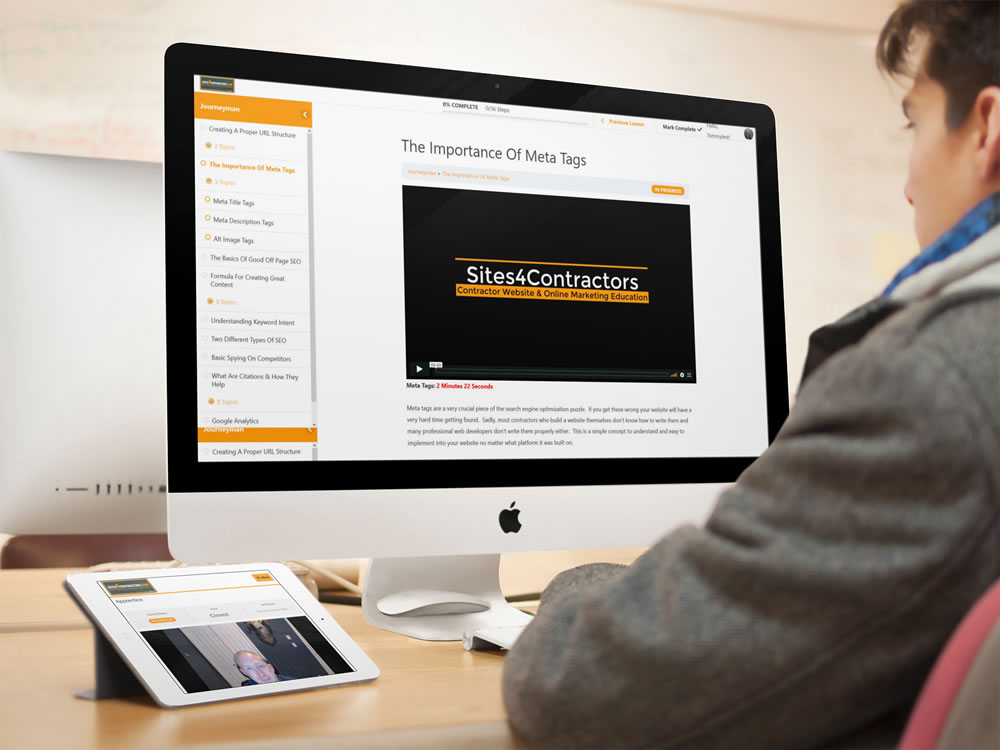 Tired Of Wasting Time & Money On Incompetent And Unprofessional Web Developers?
The majority of contractors that hire out their website to a "professional" are going to get burned.  The sad part is that most of the time the contractor doesn't know anything about digital marketing for a services based business and they have no idea they've just been burned.
Whether they spend $500, $1000, or $2000 they eventually figure it out several months (or years) later when their website hasn't delivered any results.  Maybe you're so busy with word-of-mouth advertising that your website doesn't matter to you?  I know from working a couple hundred contractors over the years that word-of-mouth doesn't always last and it's inconsistent.
Does Any Of This Sound Familiar?
Your web developer promised results that never came to be?
Getting ahold of your web developer is like pulling teeth?
They want you to write your own content?
They talk about shit you just don't understand?
Stop 

wasting

 money on unprofessional, incompetent web developers who don't understand your business!  

With the knowledge and proven strategies you'll learn from this course you'll have the information you need to make better decisions when it comes to hiring a web developer for your construction or contracting website.
So You've Decided To Build Your Website Yourself?
If you've decided to build your own website that's awesome!  I've got tons of respect for a business owner that wants to take control of their marketing but why are you doing this yourself?
Are you on a tight budget and just can't spend the money on a pro?
Have you hired a professional developer who did a crappy job and didn't get you any results?
Do you just have some free time in the evenings and you'd like to learn how to do this right?
My digital marketing and website education for construction contractors can help you go from struggling to build a website and staring at your computer screen for hours on end to formulating a real plan and building your website with confidence that you're making all the right moves for your business.
Whether you choose to build your website using WordPress or one of the other web builders like GoDaddy, Squarespace, or Weebly the strategies and methods you'll learn in this course will put you light-years ahead of your competition.  Truthfully, with me holding your hand you'll be light-years ahead of most of the web developers trying to sell websites to contractors.
Stop wasting your valuable time trying to build your own website because it's almost guaranteed you'll do it wrong!  With this training course you'll have the guidance and direction you need to build your contracting business an awesome website that gets your business results at a fraction of the cost of hiring a true professional.